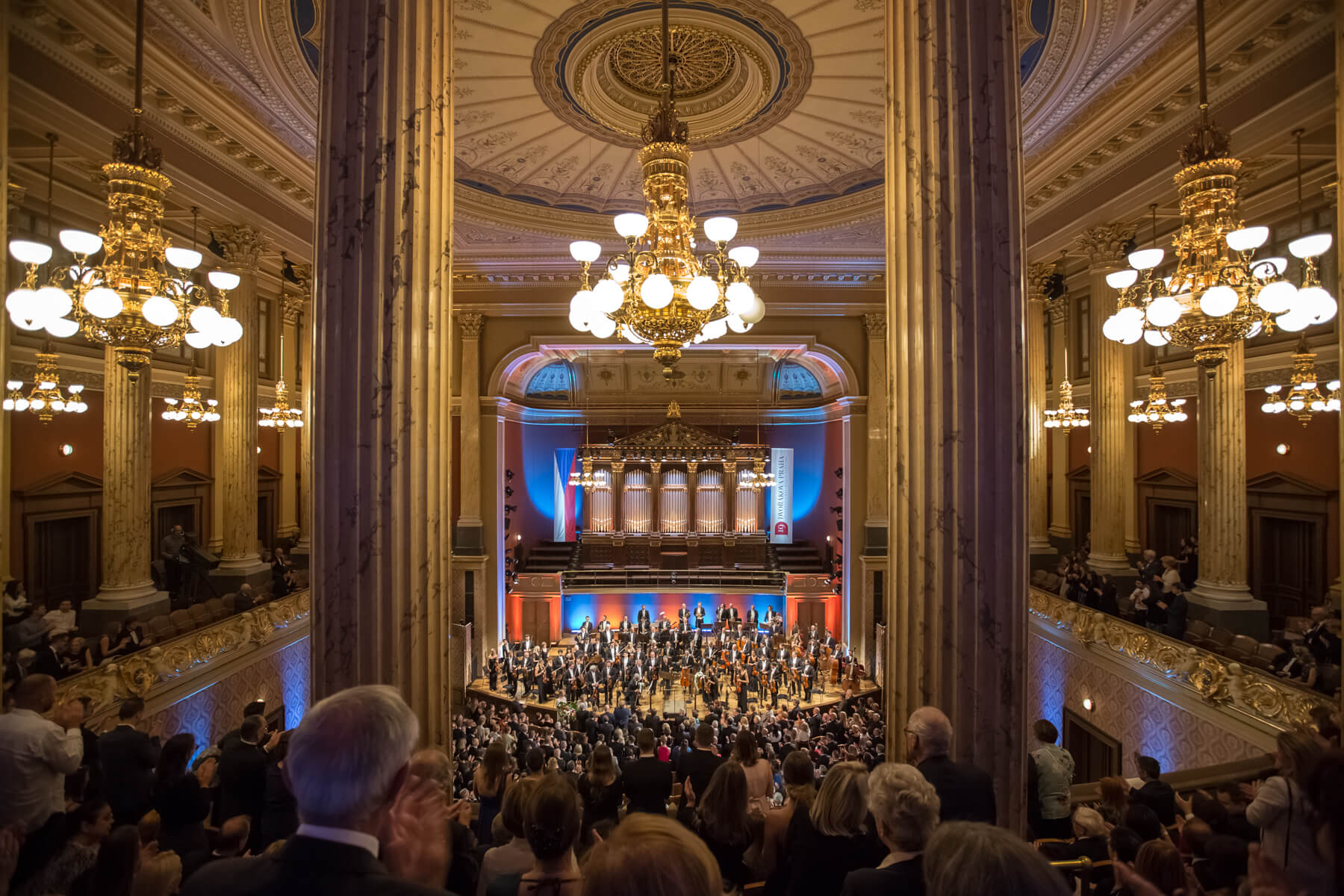 30.11.2021, redakce
Dvořák Prague Festival have launched Christmas advance sales
We launched our Christmas advance sales on Wednesday 24 November. You can already select the tickets you want for next year. The offer includes three concerts at the 2022 Dvořák Prague Festival: the Münchner Philharmoniker with their principal conductor Valery Gergiev, a concert performance of Dvořák's famous opera Rusalka with the Czech Philharmonic, its principal conductor Semyon Bychkov and the soprano Asmik Grigorian, and a performance by the excellent Jerusalem Quartet as part of the Chamber Series.
Those who enjoy the grandeur of large orchestras will have the opportunity of attending the concert by the Münchner Philharmoniker on 9 September. The orchestra will be led by its charismatic principal conductor Valery Gergiev and the Norwegian Grammy-winning cellist Truls Mørk will perform Schumann's Cello Concerto in A minor.


We invite all opera lovers to attend the concert performance of the opera Rusalka on 19 September. Many consider Rusalka to be Dvořák's most popular work. It will be performed at the Dvořák Prague Festival by the Czech Philharmonic under the leadership of its principal conductor Semyon Bychkov and with an exceptional international cast. The Lithuanian soprano Asmik Grigorian will perform as Rusalka, a role in which she has entranced thousands of audience members around the world.


And finally, chamber music enthusiasts should not miss the performance of the award-winning and critically acclaimed Israeli Jerusalem Quartet on 20 September. The programme will include Antonín Dvořák's well-known American Quartet, as well as quartets by W. A. Mozart and E. W. Korngold. There is certainly something to look forward to!