Performers
Piotr Beczała
The Polish tenor Piotr Beczała is one of the world's top singers in his vocal category. His brilliant career began in 1996 at the Landestheater in Linz, and a year later he became a member of the opera ensemble in Zurich. In April 2004 he made his Covent Garden debut. Two years later he presented himself for the first time in Milan at La Scala as the Duke in Verdi's Rigoletto, and thereafter he made his Metropolitan Opera debut in the same role. Another important milestone of his artistic career came in 2009 when he stood in for Rolando Villazón at the last moment for a performance of Donizetti's Lucia di Lammermoor, which was broadcast live worldwide as part of the Metropolitan Opera's "Live in HD" project. He is also a successful concert artist with a repertoire ranging from Mozart and Haydn to Schubert, Schumann, Dvořák, and Brahms. He has already appeared several times in the Czech Republic: in April 2014 in a recital at the Municipal House in Prague, in June 2016 in Ostrava, and twice in February 2017 as the Prince in Dvořák's Rusalka at Prague's National Theatre.
Ivan Klánský
The outstanding Czech pianist and teacher Ivan Klánský is a graduate of Prague's Academy of Performing Arts. Already at an early stage of his artistic career, he became a laureate of prestigious international competitions (Bolzano 1967, Naples 1968, Leipzig 1968, Warsaw 1970, Barcelona 1970, Fort Worth 1973, Santander 1976). He gives concerts regularly in Europe, Asia, Australia, the USA, and South America, and his total number of performances is approaching five thousand. He is also a sought-after chamber music partner, and his name has long been associated with the superb Guaneri Trio Prague. Along with his activities as a performer, he is exceptionally successful as a teacher. He has been a professor at the Academy of Performing Arts in Prague since 1983 and head of the Department of Keyboard Instruments since 1997. Since 1991 he has been a professor at the Lucerne School of Music, and he has led master classes in Dublin (1982–1986) and Bad Sulgau (since 1997). He was awarded the Antonín Dvořák Prize in 2017.
Ivo Kahánek
The pianist Ivo Kahánek is one of today's most successful Czech performers. After graduating from the Janáček Conservatoire in Ostrava and the Academy of Performing Arts in Prague, he furthered his education at London's famed Guildhall School and at a number of masterclasses. At the age of 25, he became the overall winner of the Prague Spring International Music Competition. Besides giving solo recitals, he appears with renowned orchestras (Czech Philharmonic, BBC Symphony Orchestra, WDR Symphony Orchestra in Cologne) and conductors (Vladimir Ashkenazy, Pinchas Steinberg, Jiří Bělohlávek). In 2007 at London's famed BBC Proms, he performed the Piano Concerto No. 4 ("Incantation") by Bohuslav Martinů. In November 2014 he became just the second Czech pianist in history (after Rudolf Firkušný) to appear with the Berlin Philharmonic. Sir Simon Rattle conducted the performance. He has a number of acclaimed recordings to his credit with the music of Frédéric Chopin and Leoš Janáček among other composers. His CD from last year with piano concertos by Dvořák and Martinů was honoured by the prestigious British music journal BBC Music Magazine as the Recording of the Month.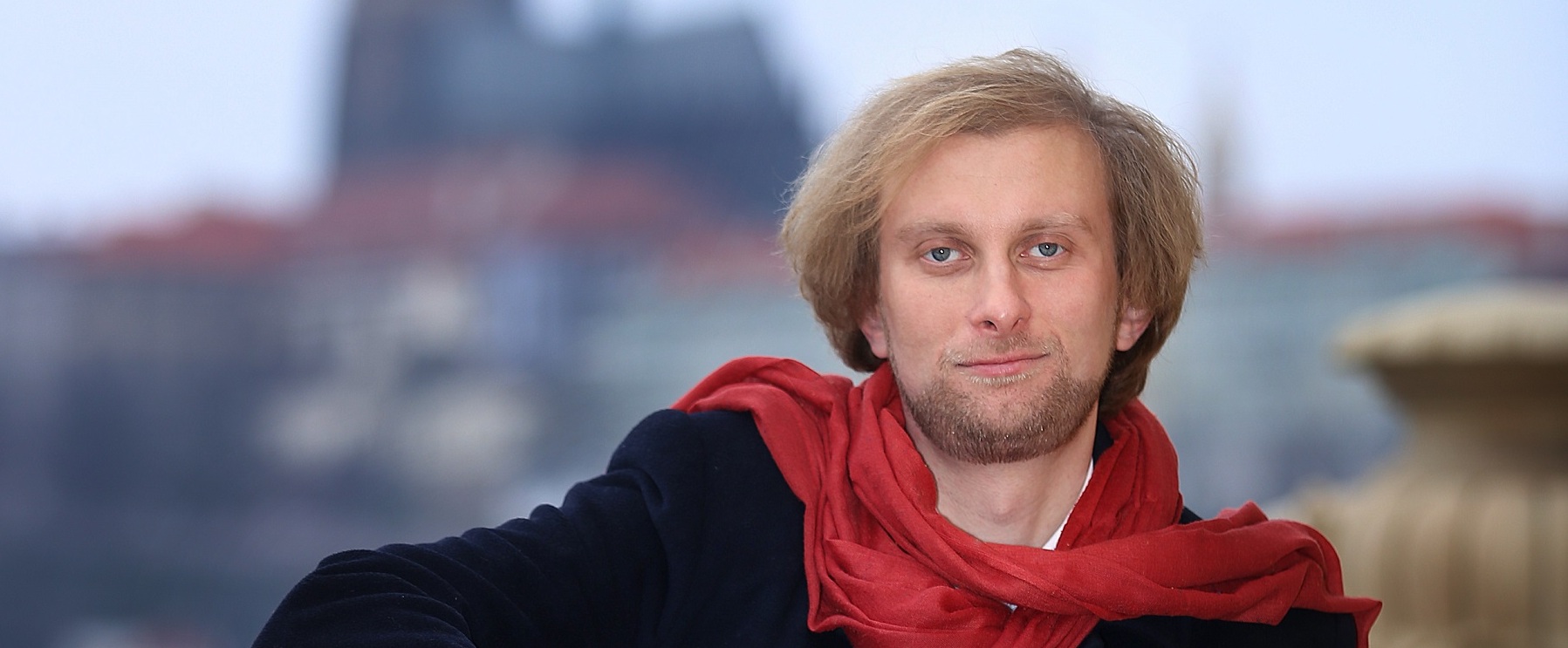 Jan Simon
The renowned Czech pianist Jan Simon graduated from Prague's Academy of Performing Arts under the guidance of Ivan Moravec, and he further his studies in Zurich and Lübeck. He has won a number of prizes at prestigious international competitions, including the Prague Spring Competition and the Queen Elisabeth Competition in Brussels. He collaborates regularly with top orchestras (including the Czech Philharmonic, the BBC Symphony Orchestra, and the Israel Philharmonic), conductors (Gaetano Delogu, Jiří Bělohlávek, Vassily Sinaisky, Libor Pešek), and soloists (Josef Suk, Václav Hudeček, Jiří Bárta, Wolfgang Emanuel Schmidt). He has so far appeared in most European countries, Egypt, the USA, Canada, Australia, Japan, and China. He has made numerous acclaimed recordings, and his recording of Schulhoff's piano concertos won the '95 Cannes Classical Award. From 2001 to 2015 he was the executive director of the Prague Radio Symphony Orchestra, and at present he is the programming director of the Dvořák Prague Festival.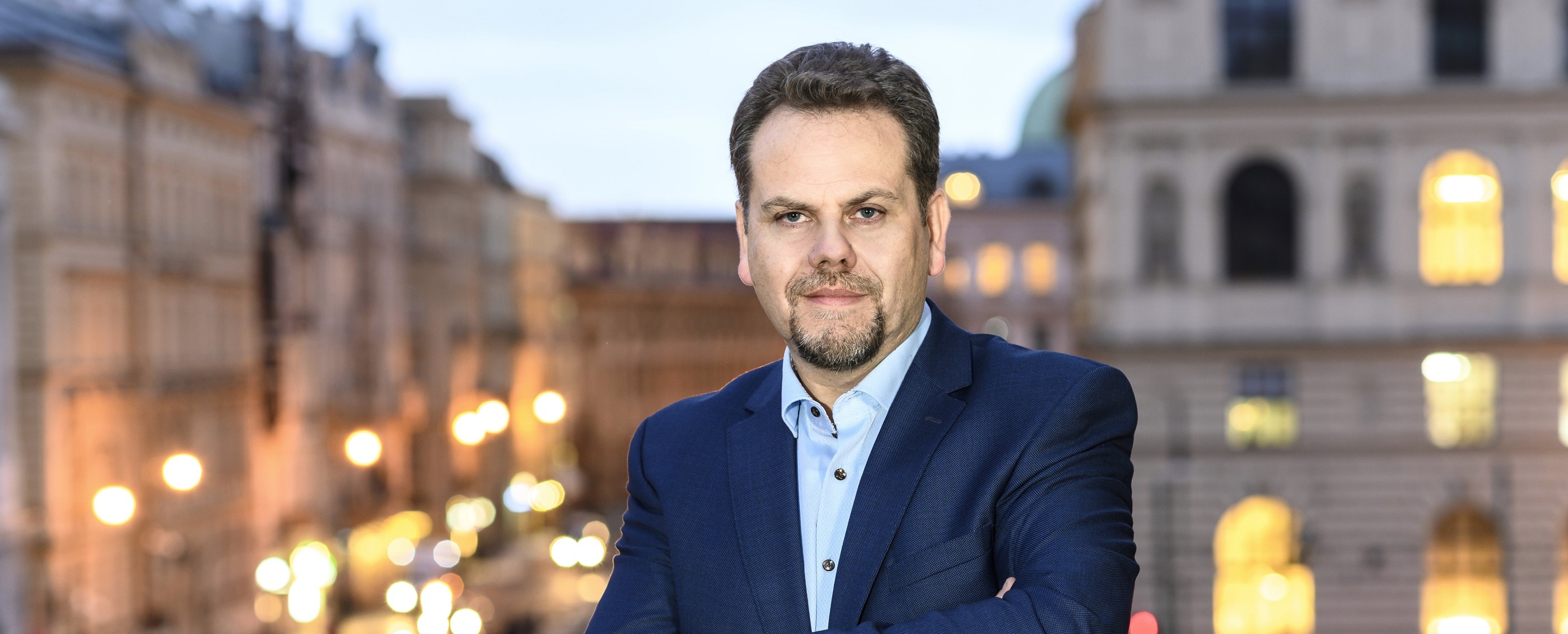 David Mareček
David Mareček studied piano and conducting at the Brno Conservatoire, and he later continued his studies at the Janáček Academy of Performing Arts in Brno in the field of piano, with doctoral studies on interpretation and the theory of interpretation. At the Brno Conservatoire he became the deputy director and professor of piano. From 2005 he was the director of programming of the Brno Philharmonic, and two years later he became its executive director. During his tenure with the Brno orchestra, he strove to attract young listeners and to increase the "visibility" of classical music to the public at large. He has been pursuing the same objectives since 2011 in his present post as chief executive of the Czech Philharmonic, where he has consistently had outstanding success at gaining prestigious opportunities for presenting the artistry of the leading Czech orchestra on the international scene. As a pianist, he has to his credit a recent, highly acclaimed recording of Schubert's Winterreise with the bass Jan Martiník.

Prague Symphony Orchestra
Symfonický orchestr hlavního města Prahy FOK byl založen roku 1934. Zkratka FOK od počátků existence tělesa vymezovala tři hlavní oblasti jeho činnosti: film, opera, koncert. Klíčovou osobností, formující špičkovou úroveň a mezinárodní renomé orchestru, byl dirigent Václav Smetáček, který stál v jeho čele celých třicet let (1942–1972). Z jeho nejvýznamnějších následovníků na postu šéfdirigenta jmenujme alespoň Jiřího Bělohlávka (1977–1990) a Jiřího Kouta (2006–2013). V současné době tuto pozici zastává finský dirigent Pietari Inkinen. K plejádě špičkových světových sólistů, s nimiž orchestr vystoupil, patří např. David Oistrach, Arthur Rubinstein, Svjatoslav Richter, Mstislav Rostropovič, Edita Gruberová či Renée Fleming. Kromě pravidelných vystoupení ve své domovské Smetanově síni pražského Obecního domu orchestr hostuje i na zahraničních pódiích. Dosud navštívil většinu evropských zemí, Japonsko, USA, Jižní Ameriku, Koreu, Turecko, Izrael a další země.
Marco Boemi
Italský dirigent a klavírista Marco Boemi je znám jako specialista na operní repertoár s neobyčejně širokým záběrem počínaje jevištními díly Mozartovými přes autory italského belcanta Belliniho, Donizettiho a Rossiniho až po opery Wagnera, Verdiho, Bizeta, Pucciniho, Strausse, Gershwina a mnoha dalších. Vystupuje v celé řadě renomovaných operních domů evropských metropolí (Řím, Milán, Mnichov, Paříž, Budapešť, Lisabon, Helsinky, Varšava, Moskva) i na mnoha prestižních koncertních pódiích, mezi něž patří např. Queen Elizabeth Hall v Londýně, vídeňský Musikverein, amsterdamský Concertgebouw či Suntory Hall v Tokiu. Mezi mnoha operními sólisty, s nimiž dosud spolupracoval, patří taková jména jako Lucianno Pavarotti, Anna Netrebko, Piotr Beczała, Vittorio Grigolo, Renato Bruson, Katia Ricciarelli, Edita Gruberová či Neil Shicoff. Pořídil řadu nahrávek pro vydavatelství Decca, Universal a Philips.