Performers
Dvořák Prague Youth Philharmonic
The Dvořák Prague Youth Philharmonic is a musical ensemble with a basic focus on the education and development of talented young artists. It was created at the suggestion of the Dvořák Prague International Music Festival programming director Jan Simon as one of the new projects of the Academy of Classical Music. The players are students at conservatoires and academies of music up to age 24, and the orchestra's membership base consists of participants in the Orchestral Academy, which was newly founded at the International Summer Music Academy in Kroměříž under the leadership of the exceptional conductor Tomáš Netopil. Top instrumentalists from the Czech Philharmonic serve as instructors for the individual instrumental sections. The project's mission is to offer young, talented musicians qualified leadership and active professional experience with rehearsing selected symphonic works and performing them publicly. For the students, their appearance as part of the Dvořák Prague Festival will be a presentation of the results of their efforts, ability, and acquired skills.
Tomáš Netopil
Tomáš Netopil is one of the most internationally successful Czech conductors. After studying violin at the P.J. Vejvanovský Conservatory in Kroměříž and orchestral and choral conducting at the Academy of Performing Arts in Prague, he pursued further studies at the Royal College of Music in Stockholm. His victory at the Sir Georg Solti International Conductor's Competition in Frankfurt am Main in 2002 launched his career's meteoric rise. From 2009 to 2012 he was the musical director of the National Theatre Orchestra in Prague, and since 2013 he has held the position of music director of the Aalto Theatre and Philharmonie Essen, in Germany. He collaborates with many renowned orchestras, including the Staatskapelle Dresden, Orchestre Santa Cecilia Roma, and the London Philharmonic Orchestra; he guest conducts at the famed Semperoper in Dresden, and he has appeared repeatedly at the Salzburg Festival. He successfully introduced himself at the Vienna State Opera with Janáček's Cunning Little Vixen, Dvořák's Rusalka, Mozart's Così fan tutte, and a new production of the first version of Beethoven's Leonora. During the 2019/20 concert season, he guest conducted in Paris at the invitation of the Orchestre National de France, where he returned last season as well as to the Wiener Symphoniker. Also last season he debuted at the Grand Théâtre de Gèneve and in concerts with the Mozarteum Salzburg Orchestra.
Chuhei Iwasaki
Chuhei Iwasaki is a Czech conductor from Japan. He was born at the Fish Market of Tsukiji in Tokyo in 1987. From his childhood he devoted himself to playing the violin. From 2003 until 2006 he studied at the Toho Gakuen Conservatory in Tokyo, then at the Prague Conservatory, along with composition and conducting (2007-2013). He has been conducting actively since 2012, he also studied conducting at the Academy of Performing Arts in Prague. He has been teaching at the Prague Conservatory since 2014 (a conductor of a string orchestra) and he is a conductor of the Film Philharmonic. He became chief conductor of the first Czech brass orchestra called Moravia Brass Band in 2018 and since September 2019 he has been a permanent guest conductor of the Pilsen Philharmonic. Chuhei Iwasaki also co-operates with leading orchestras in the Czech Republic and Slovakia: Czech Radio Symphony Orchestra, PKF-Prague Philharmonia, Pilsen Philharmonic, Brno Philharmonic, Hradec Králové Philharmonic, Janáček Philharmonic Ostrava, State Philharmonic Košice etc. As a theatre conductor, he currently conducts at the J.K. Tyl Theatre in Pilsen and at the Karlin Musical Theatre in Prague. He has been also a conductor of the Silesian Theatre Opava. Chuhei Iwasaki made his debut at the Prague Spring with the Hradec Králové Philharmonic in May 2018.
Prague Philharmonic Choir
The Prague Philharmonic Choir is one of Europe's most important choral ensembles. Founded in 1934 by the legendary choral conductor Jan Kühn, the choir's original focus of activity as a radio ensemble soon expanded with regular concerts, while its recording activity showcased the choir's excellence and diversity, earning it wide respect. The choir's international renown is documented by its collaborations with many of the world's top conductors (Riccardo Muti, Claudio Abbado, Leonard Bernstein, Zubin Mehta, Manfred Honeck, Daniel Barenboim, Fabio Luisi, Sir Simon Rattle) and orchestras (Berlin Philharmonic, Royal Concertgebouw Orchestra, Israel Philharmonic). The choir is a regular guest at prestigious music festivals abroad, and it has taken part in opera productions (La Scala, Bregenzer Festspiele). The choir also supports young talent: since 2012 it has been operating an Academy of Choral Singing with a two-year course of study for secondary-school and university students.

Lukáš Vasilek
Lukáš Vasilek studied conducting at the Academy of Performing Arts in Prague and musicology at the Faculty of Arts of Charles University. From 1998 he was the choirmaster of the Foerster Female Chamber Choir, with which he won a number of awards at prestigious international competitions. From 2005 to 2007 he was the second choirmaster of the opera chorus at Prague's National Theatre, where he directed rehearsals for several opera productions. Since 2007 he has been the chief choirmaster of the Prague Philharmonic Choir. His highly acclaimed work with that choir includes rehearsing and conducting a broad repertoire from various stylistic periods as well as making several recordings, including an exceptionally successful CD of cantatas by Bohuslav Martinů. Vasilek also works as an orchestral conductor and is the founder of the Martinů Voices chamber choir, where he focuses mainly on interpreting music of the 20th and 21st centuries. He actively works to popularise choral music, having served as moderator in 2012 and 2016 for two programmes on Czech Radio on the art of choral singing.
Simona Šaturová
Soprano Simona Šaturová is from Bratislava, where she graduated from the conservatoire. She has built her outstanding reputation primarily upon the Mozart repertoire (including the roles of Donna Anna, Pamina, Konstanze, Susanna, and Despina), but she also devotes herself to Italian bel canto and the music of the Baroque and Romantic eras. She makes frequent guest appearances at such important European opera houses as the Théâtre de la Monnaie in Brussels, the Aalto-Musiktheater in Essen, the Oper Frankfurt, and the Théâtre du Châtelet in Paris. In the 2017/18 season, she made her successful debut at the prestigious Semperoper in Dresden. She also dedicates herself intensively to the concert repertoire, with performances the Salzburg Festival, New York's Carnegie Hall, and the Elbphilharmonie in Hamburg. Her discography includes works by Mozart, Haydn, and Mysliveček as well as music of the twentieth century. Her most recent CD recordings include a noteworthy 2018 release of Dvořák's Moravian Duets using the composer's own piano for the accompaniment.
Markéta Cukrová
Mezzo-soprano Markéta Cukrová has long been an especially sought-after performer of early music. In that field, she has collaborated with such leading specialist ensembles as Collegium 1704, Collegium Vocale Gent, La Risonanza, Mala Punica, and Musica Florea. Her scope as a performer is much wider, however. She has appeared with the Czech Philharmonic, Brno Philharmonic, and Warsaw Philharmonic in repertoire of the nineteenth and twentieth centuries in collaboration with the conductors Jiří Bělohlávek, Jakub Hrůša, and Jan Latham-Koenig. Besides her extensive concert repertoire, she also has to her credit a number of roles in operas by Handel, Rossini, and Monteverdi. She has taken part in a number of dramaturgically revelatory recording projects, including a recording of Italian arias by Jan Dismas Zelenka and of the Stabat Mater by Jakub Jan Ryba. She also teaches master classes for young singers. In 2018 she was nominated for a Thalia Award, and she made her first appearance at the Dvořák Prague Festival in a performance of Dvořák's Mass in D Major.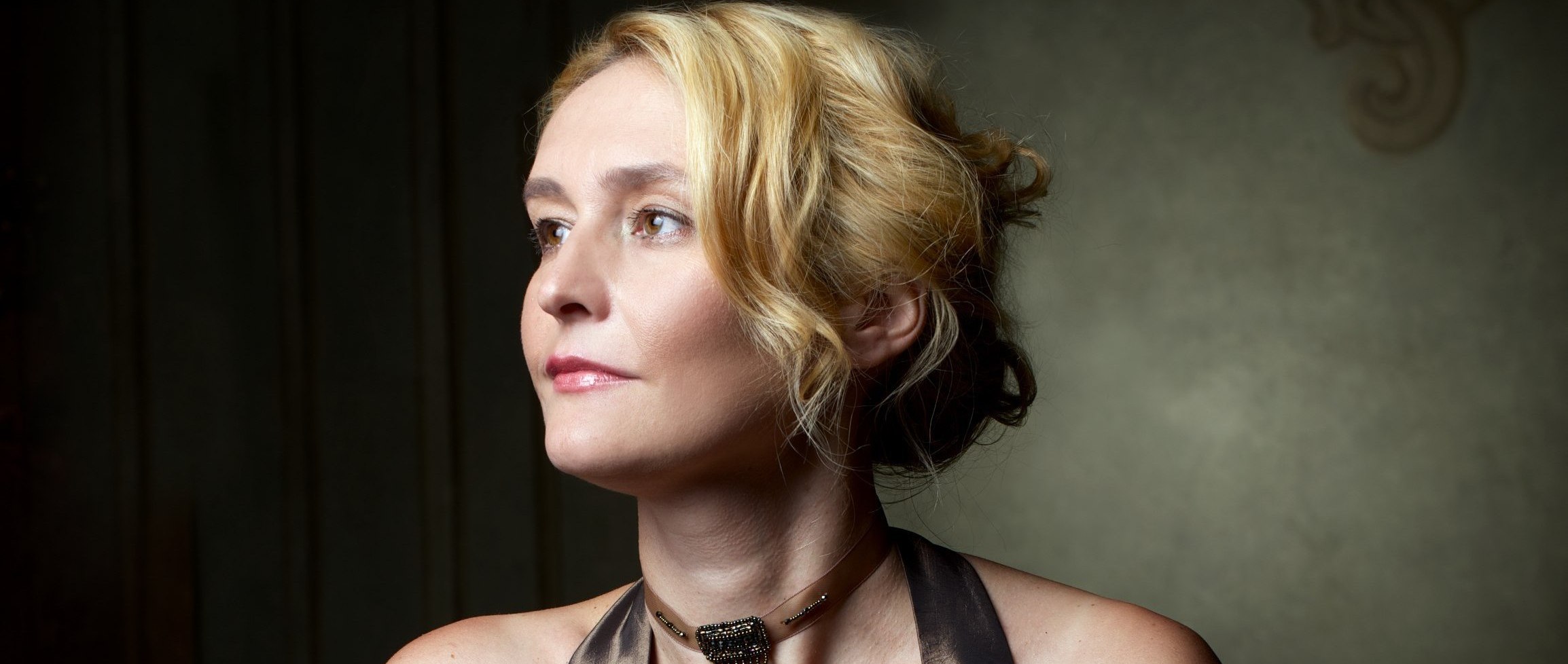 Petr Nekoranec
Petr Nekoranec, a rising star of the tenor firmament, graduated from the Pardubice Conservatoire. He launched his meteoric artistic career at the age of twenty, when he won two prizes at the Antonín Dvořák International Singing Competition in Karlovy Vary. Two years later, he won several prizes at the Prague Spring International Music Competition, and in 2014 he won second prize at the Concours International de Chant in Toulouse, France. In 2017 he was the overall winner of the prestigious Francesco Viñas International Competition Singing in Barcelona. From 2014 to 2016 he was an ensemble member with the Bavarian State Opera in Munich, where he sang several parts, including the title roles in Rossini's Le comte Ory and in Britten's Albert Herring. For the latter role, he was awarded the Bavarian Arts Prize. In 2016 he took part in the Lindemann Programme at New York's Metropolitan Opera as the first Czech in history to do so. Since September 2018 he has been engaged as a soloist with the Stuttgart Opera, where he is appearing as Rossini's Count Almaviva (Barber of Seville) and Ramiro (La Cenerentola) and Donizetti's Ernesto (Don Pasquale).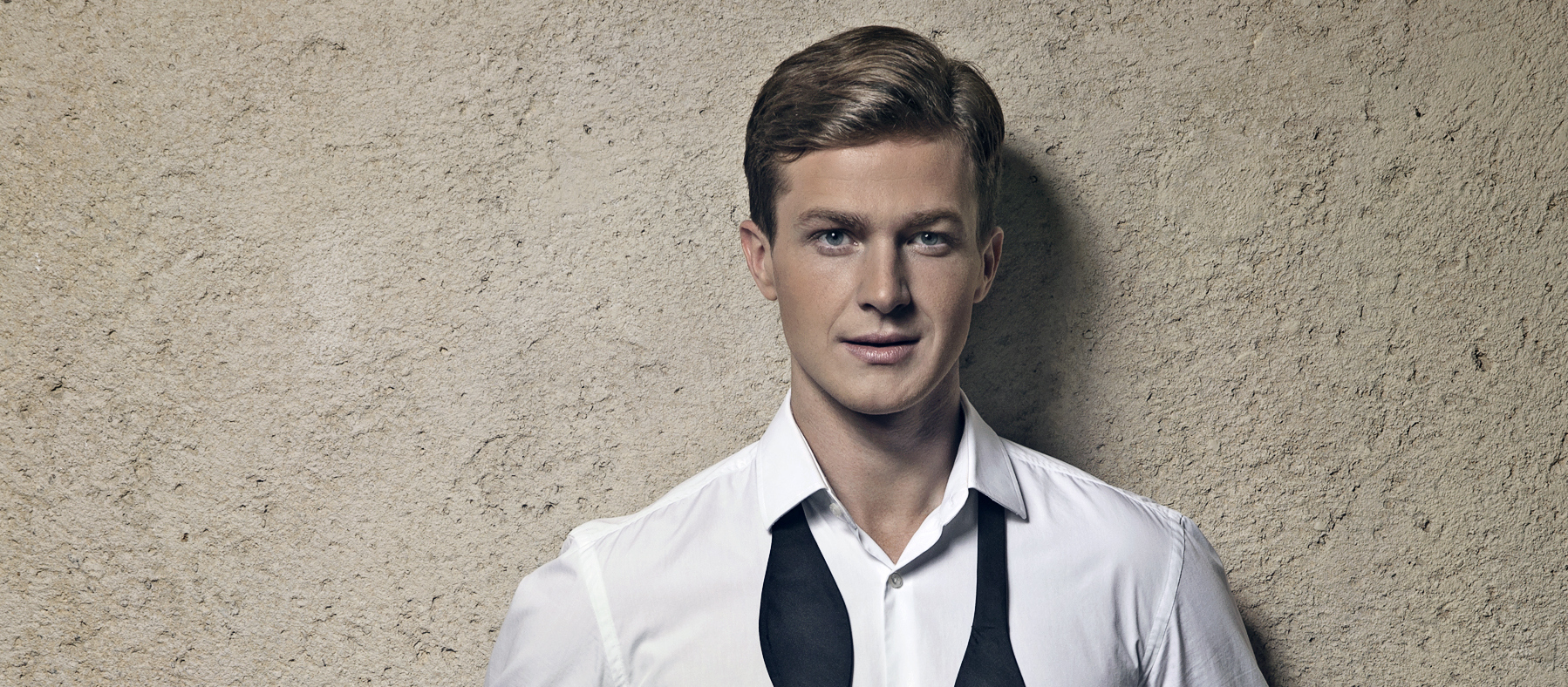 Jan Martiník
Bass Jan Martiník is a graduate of the Janáček Conservatoire in Ostrava. In 2003 he won first prize at the Antonín Dvořák International Singing Competition in Karlovy Vary, and in 2007 he became the youngest finalist in Plácido Domingo's competition Operalia. Two years later, he won first prize in the Lieder category at the prestigious Cardiff Singer of the World competition. He is a regular guest at the Opera of the National Theatre in Prague, and from 2008 to 2011 he was an ensemble member with the Comic Opera in Berlin. Since the 2012/2013 season, he has been engaged as a soloist with the Berlin State Opera Unter den Linden. His repertoire spans from Mozart roles (Leoprello, Sarastro, Masetto) and Verdi characters (Pistola in Falstaff, Dottore Grenvil in La traviata) to parts in Italian verismo operas (Colline in La bohème, Betto in Gianni Schicchi). He has appeared on the concert stage with many top orchestras such as the Staatskapelle Dresden and the BBC Symphony Orchestra in collaboration with the conductors Daniel Barenboim, Zubin Mehta, Fabio Luisi, and many others. His discography includes a recording of Donizetti's Requiem with Collegiem 1704.