Performers
Prague Radio Symphony Orchestra
Prague Radio Symphony Orchestra is one of the most important contemporary Czech orchestras. Starting from the season of 2022/2023, Czech conductor Petr Popelka will become the orchestra's chief conductor and artistic director. Robert Jindra has assumed the post of principal guest conductor.
In the 2022/2023 concert season, the Prague Radio Symphony Orchestra welcome outstanding violinists such as Frank Peter Zimmermann and Patricia Kopatchinskaja. Pianists Jean-Efflam Bavouzet, Benjamin Grosvenor and Nicolas Hodges, cellists Jean-Guihen Queyras and Daniel Müller-Schott, and conductors John Axelrod, Sylvain Cambreling and Jessica Cottis have accepted our invitation as well. A concert performance of Act 1 of Wagner's opera Tristan und Isolde, where the two other acts will be performed in the following two seasons, is a unique project. The lead roles will be played by Michael Weinius and Elisabeth Teige. Among the local performers, the Prague Radio Symphony Orchestra will feature pianists Ivo Kahánek and Martin Kasík, Markéta Cukrová and Jana Kurucová, as well as conductor Václav Luks.
Over the past few years, the orchestra has collaborated with leading Czech and international conductors such as Tomáš Netopil, Petr Altrichter, Jakub Hrůša, Cornelius Meister, Alexander Liebreich, Ilan Volkov, Stephan Asbury, Ion Marin, Michał Nesterowicz, Anu Tali and Wayne Marshall.
The soloists accompanied by the Prague Radio Symphony Orchestra include pianist Krystian Zimerman, violinists Leila Josefowicz and Pierre Amoyal, cellists Gautier Capuçon, István Várdai and Steven Isserlis, trombonist Christian Lindberg, as well as jazzman Avishai Cohen. Singers include Renée Fleming, Elīna Garanča, Asmik Grigorian, José Cura, Juan Diego Flórez, Dmitri Hvorostovsky and Jonas Kaufmann. Among the local artists, one should certainly not omit Lukáš Vondráček, Ivo Kahánek, Jan Bartoš, Josef Špaček, Jan Mráček, Tomáš Jamník, Adam Plachetka, Simona Šaturová, Kateřina Kněžíková, Petr Nekoranec and Vilém Veverka. The orchestra commissions and regularly performs works by leading contemporary Czech composers such as Miroslav Srnka, Ondřej Adámek, Pavel Zemek Novák, Jan Ryant Dřízal, Ondřej Štochl and Jiří Kadeřábek.
The recording activity of the Prague Radio Symphony Orchestra is quite extensive as well. Consider the Janáček trilogy with conductor Tomáš Netopil released by Supraphon. Two of these recordings were highlighted as the Editor's Choice by the prestigious Gramophone magazine. The very first complete recording of Miloslav Kabeláč's eight symphonies (Supraphon, 2016) or the recording of all of Bohuslav Martinů's piano concertos (Radioservis, 2016) was a singular achievement. The Prague Radio Symphony Orchestra celebrated the 150th anniversary of Vítězslav Novák's birth by recording a new album featuring pianist Jan Bartoš and conductor Jakub Hrůša (Supraphon, 2020), which won the Anděl Award in 2021. More recent productions include late orchestral works by Bohuslav Martinů entitled Fresky, Paraboly, Rytiny, recorded with the internationally renowned conductor Tomáš Netopil (Supraphon, 2021) and a forthcoming album in collaboration with the prestigious Hyperion label with works by Martinů, Kalabis and Krása for harpsichord and orchestra with soloist Mahan Esfahani and conductor Alexander Liebreich.
Prague Radio Symphony Orchestra offers its audience concerts as part of subscription cycles in the Dvořák Hall of the Rudolfinum or the convent of Saint Agnes as well as individually in DOX+ or in Studio 1 of Czech Radio. It is a regular guest at prominent festivals such as Prague Spring International Music Festival, Dvořák Prague International Music Festival, Smetana'Litomyšl, Leoš Janáček International Music Festival and International Music Festival Český Krumlov. The Prague Radio Symphony Orchestra regularly performs on international stages in Europe and Japan.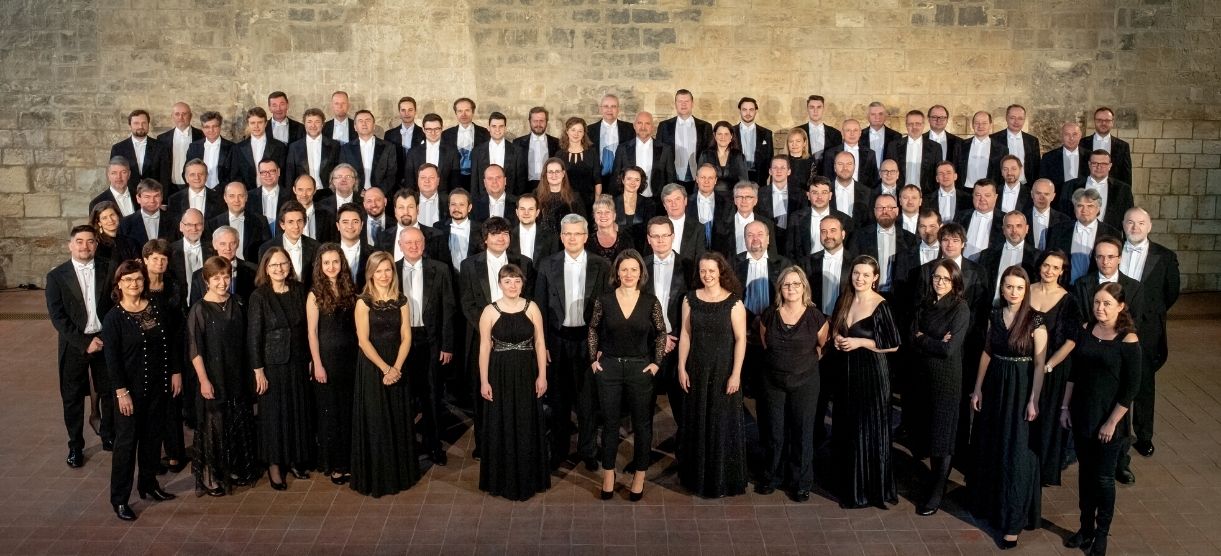 Petr Popelka
Within just two seasons and despite the pandemic, Petr Popelka established himself as one of the most inspiring young conductors. He has been Chief Conductor of the Norwegian Radio Orchestra (KORK) since August 2020 and will become Chief Conductor and Artistic Director of the Prague Radio Symphony Orchestra, starting September 2022. He is also Principal Guest Conductor of the Janáček Philharmonic Orchestra Ostrava.
In the 2021/2022 season, Petr Popelka returned to the NDR Elbphilharmonie Orchester, Danish National Symphony Orchestra, Bergen Philharmonic Orchestra, Prague Radio Symphony Orchestra, FOK Prague Symphony Orchestra, and Aalborg Symphony Orchestra. He made his debut with renowned orchestras such as the Deutsche Radio Philharmonie, Staatskapelle Weimar, Mozarteumorchester Salzburg, Orchestre de Chambre de Lausanne, Sinfonieorchester St. Gallen and Helsingborg Symphony Orchestra. Past debuts include orchestras such as Sächsische Staatskapelle Dresden, Wiener Symphoniker and Arctic Philharmonic as well as Prague National Theatre with Dvořák's Rusalka.
Operatic engagements have taken him to the Prague National Theatre for a new production of Bizet's Carmen and a series of Le nozze di Figaro by Mozart. In addition, he will conduct a new production at Semperoper Dresden.
In the 2019/2020 season, Petr Popelka was the first ever Conductor Fellow of the NDR Elbphilharmonie Orchester. Having devoted himself increasingly to conducting since 2016, it was only a year later that Petr Popelka was awarded the Gstaad Menuhin Festival Academy's Neeme Järvi Prize 2017. His new career path was particularly encouraged and nurtured by Vladimir Kiradjiev and Alan Gilbert, and master classes with Peter Eötvös, Jaap van Zweden and Johannes Schlaefli also had a formative influence on his development as a conductor.
Petr Popelka acquired his music education both in his hometown of Prague as well as in Freiburg. Between 2010 and 2019 he held the position of deputy principal double bass of the Sächsische Staatskapelle Dresden. Next to conducting, his work as a composer plays another important role within Petr Popelka's artistic range.
Czech Philharmonic Choir of Brno
The Czech Philharmonic Choir of Brno represents the very top of the choral art form not only within the Czech context, but worldwide as well. The guest conductors, orchestras and soloists that have thus far collaborated with its members have nothing but the highest praise for the choir. Expert critics have been particularly impressed by the choir's compact sound and its great variety of expressions. Since its establishment in 1990, the choir has performed at all prestigious European festivals and has always managed to captivate its audiences with its high level of professionalism and extraordinary musical expression.
Behind the ensemble's success is its founder, choirmaster, and director Petr Fiala (1943). Having graduated from Brno Conservatoire and Janáček Academy of Performing Arts (piano, composition, conducting), he has composed 180 pieces of music. He has been working as a choirmaster and conductor for over 50 years. In 2009, the Czech Episcopal Conference awarded him the Order of Cyril and Methodius for outstanding achievements in his work as both a conductor and composer. In 2013, he received the City of Brno Award in the music category for his long-term work in the arts; and in 2016, he received the South Moravia Region Award for his significant contribution to the promotion of the South Moravia Region within the area of culture.
The second choirmaster of the Czech Philharmonic Choir of Brno is Michael Dvořák.
The choir's repertoire consists of oratorio, cantata, and opera music pieces. Thanks to its extraordinary quality, the choir has performed at more than 90 concerts every year, both in this country and abroad. Concerts performed by the Czech Philharmonic Choir of Brno are regularly recorded by leading Czech and international television and radio stations. The choir has collaborated with the world's best orchestras and conductors (such as Marc Albrecht, Christian Arming, John Axelrod, Hermann Baumer, Marcus Bosch, Stephan Blunier, Kees Bakels, Jean-Claude Casadesus, Dennis Russel Davies, Christoph Eschenbach, Gabriel Feltz, Ivan Fischer, Lawrence Foster, Justus Frantz, Martin Haselböck, Manfred Honeck, Eliahu Inbal, Marek Janowski, Neeme, Paavo and Kristjan Järvi, Dmitri Kitayenko, Roman Kofman, Marko Letonja, Nicholas Milton, Zubin Mehta, Ingo Metzmacher, Yannick Nézet-Séguin, Sir Roger Norrington, Jonathan Nott, Mathias Pintscher, Sir Simon Rattle, Helmuth Rilling, Yuri Simonov, Martin Sieghardt, Steven Sloane, Marc Soustrot, Michael Tilson Thomas, Mario Venzago, Ralf Weikert, Simone Young, Petr Altrichter, Jakub Hrůša, Jakub Klecker, Zdeněk Mácal, Tomáš Netopil, Ondrej Lenárd, Petr Popelka, Leoš Svárovský, Vladimír Válek, Juraj Valčuha, Stanislav Vavřínek and many others). The choir deeply appreciates the opportunity to have worked with music legends such as Jiří Bělohlávek, Libor Pešek, Enoch zu Guttenberg, Nikolas Harnoncourt, Sir Charles Mackerras, Kurt Masur, Walter Weller, and others.
Since 2015, the Czech Philharmonic Choir of Brno has been a resident choir of the Opernfestspiele Heidenheim festival and has been returning to perform at other important festivals as well, such as the Gstaad Menuhin Festival in Switzerland and the Grafenegg Festival in Austria, to name just a few.
In 2023, the choir is to sing for the first time at the Osterfestspiele Salzburg festival as part of the Tannhäuser production (the Gewandhaus Orchestra, conductor Andris Nelsons, with Jonas Kaufmann and Elina Garanča in the leading roles). The choir is also set to return to the Rheingau Musik festival in 2023 to perform Symphony No. 2 by G. Mahler.
Domestic audiences can regularly listen to the Czech Philharmonic Choir of Brno at many concerts held in Brno, Prague, Ostrava, Olomouc, Litomyšl, České Budějovice, Český Krumlov, Teplice, Zlín and other locations. The choir has an extensive discography and has received several awards: In 2007, the choir received two significant European awards – the Echo Klassik Award in the 2007 Ensemble of the Year category (for its performance of Bruckner's motets) and in the 2007 Recording of the Year category for Liszt's oratorio Christus. In 2008, its recording of a setting of Die Weise von Liebe und Tod des Cornets Christoph Rilke (The Lay of the Love and Death of Cornet Christoph Rilke) by Paul von Klenau was nominated for the Danish P2 Music Prize, a prestigious Danish award, in the Symphonic Recording of the Year category. The recording of Requiem für einen jungen Dichter (Requiem for a Young Poet) composed by B. A. Zimmermann won the Preis der Deutschen Schallplattenkritik – the German Record Critics' Award – in 2009. The choir has received awards on other continents as well – the Geijutsu Disc Review, a music critics' magazine published in Japan, awarded the choir the prestigious Tokusen recognition in September 2011 for its live recording of Dvořák's Requiem. The Czech Philharmonic Choir of Brno holds the prestigious Classic Prague Award in the 2019 Vocal Performance category.
The activities pursued by the Czech Philharmonic Choir of Brno are financially supported by the South Moravia Region authorities, the statutory city of Brno and the Ministry of Culture of the Czech Republic.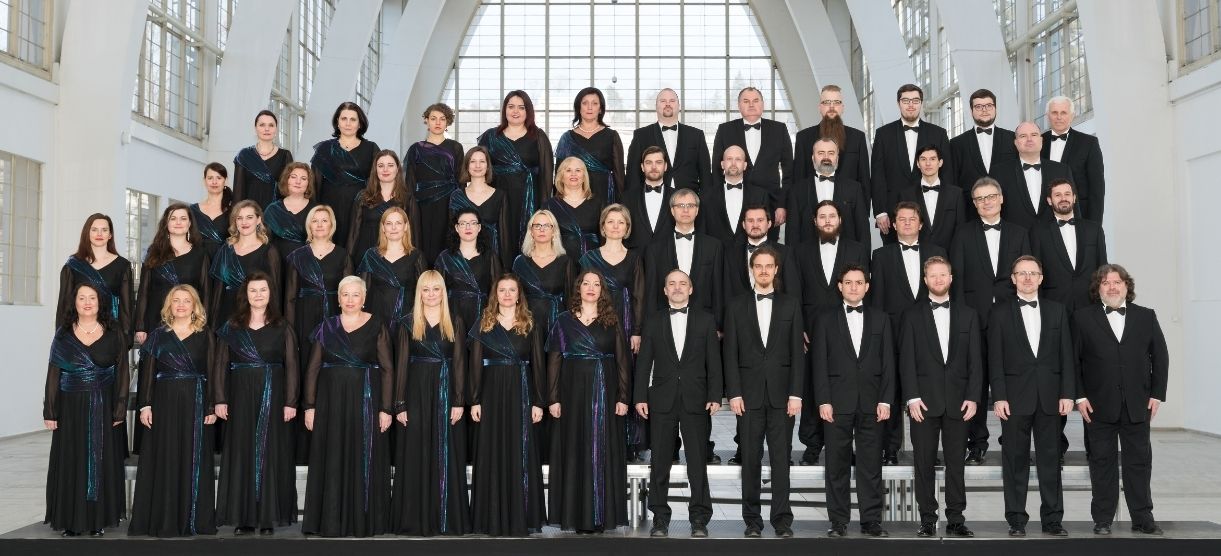 Petr Fiala
Paul Lewis
Paul Lewis is one of the foremost interpreters of the Central European piano repertoire, his performances and recordings of Beethoven and Schubert receiving universal critical acclaim. He was awarded CBE for his services to music, and the sincerity and depth of his musical approach have won him fans around the world.
This global popularity is reflected in the world-class orchestras with whom he works, including the Berlin Philharmonic, Chicago Symphony, London Symphony, Philharmonia, Bavarian Radio Symphony, NHK Symphony, New York Philharmonic, LA Philharmonic, Royal Concertgebouw and Leipzig Gewandhaus orchestras. His close relationship with Boston Symphony Orchestra led to his selection as the 2020 Koussevitzky Artist at Tanglewood.
With a natural affinity for Beethoven, he took part in the BBC's three-part documentary Being Beethoven and performed a concerto cycle at Tanglewood during summer 2022. He has performed the cycle all over the world, including with Orquestra Simfonica Camera Musicae, the Melbourne Symphony, São Paulo State Symphony and Royal Flemish Philharmonic orchestras, and was the first pianist to play the complete cycle in a single season at the BBC Proms in 2010.
Beyond many award-winning Beethoven recordings, his discography with Harmonia Mundi also demonstrates his characteristic depth of approach in Romantic repertoire such as Schumann, Mussorgsky, Brahms and Liszt.
In chamber music, he is a regular at Wigmore Hall, having played there more than 100 times. He works closely with tenor Mark Padmore in lied recitals around the world – they have recorded three Schubert song cycles together. Between 2022 and 2024, Paul Lewis embarks on a new Schubert Piano Sonata Series when he will present the completed sonatas from the last 12 years of Schubert's life at venues around the world.
Lewis is co-Artistic Director of Midsummer Music, an annual chamber music festival held in Buckinghamshire, UK. He is a passionate advocate for music education and the festival offers free tickets to local schoolchildren. He also gives masterclasses around the world alongside his concert performances. He himself studied with Joan Havill at Guildhall School of Music and Drama in London before going on to study privately with Alfred Brendel. In 2021 Paul Lewis became an Irish citizen.
Awards: Royal Philharmonic Society Instrumentalist of the Year; two Edison awards; three Gramophone awards; Diapason d'Or de l'Annee; South Bank Show Classical Music Award; honorary degrees from Liverpool, Edge Hill and Southampton universities; appointed Commander of the Order of the British Empire (CBE) in the 2016 Queen's Birthday Honours.
Recital venues: Royal Festival Hall, Alice Tully, Carnegie Hall, Musikverein, Konzerthaus, Théâtre des Champs-Élysées, Concertgebouw, Berlin Philharmonie and Berlin Konzerthaus.
Festivals: Tanglewood, Ravinia, Schubertiade, Edinburgh, Salzburg, Lucerne.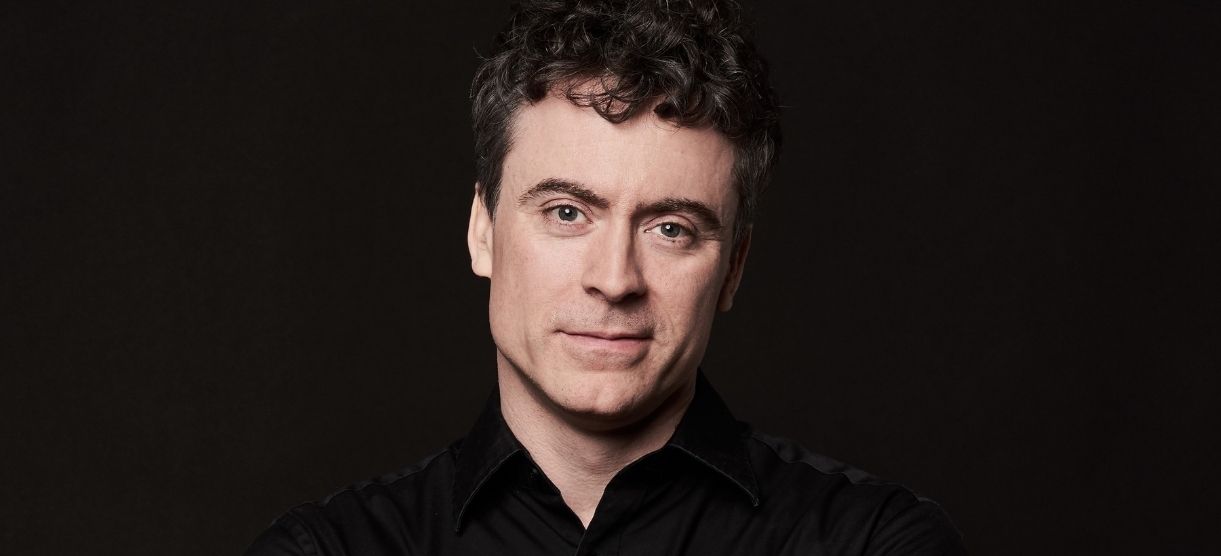 Simona Šaturová
'Simona Šaturová, a native to Bratislava just like Lucia Popp and Edita Gruberová, is nothing short of a small Mozartian miracle. She sings the part of Konstanze with such unwavering coloraturas, sensitive pianos and stylistic perfection that it will take your breath away.' (Der neue Merker)
Simona Houda-Šaturová is a highly sought-after performer of Mozart roles and of the Italian bel canto repertoire, as well as a renowned concert singer. The highlights of recent seasons include her performance of Mozart's trilogy (Mozart – Da Ponte) in the Théâtre Royal de la Monnaie, Brussels, in which she sang the part of Donna Anna (Don Giovanni) and made her debut as Countess Almaviva (The Marriage of Figaro), as well as her collaboration with the Vienna Philharmonic and Herbert Blomstedt, with the Munich Philharmonic and Krzysztof Urbański, with the Vienna Symphony Orchestra and Andrés Orozco-Estrada, with the Orchestra del Maggio Musicale Fiorentino and Juraj Valčuha, with the Boston Symphony Orchestra and Charles Dutoir at the Tanglewood Music Festival, with the Mozarteum Orchestra and Riccardo Minasi at the Salzburg Festival, a concert tour with the Bamberg Symphony Orchestra under the baton of Manfred Honeck and Jakub Hrůša, and with the Orchestre National de Paris and Jukka-Pekka Saraste. Concert and opera productions have taken her to the Semperoper in Dresden, the Theater an der Wien, Opéra de Rouen, Teatro Colón in Buenos Aires, the Théâtre du Châtelet in Paris, the Opéra de Monte-Carlo, the Oper Frankfurt, to Megaron Athens Concert Hall, Carnegie Hall in New York City, the Konzerthaus and Musikverein in Vienna, the Tonhalle in Zürich, the Suntory Hall in Tokyo, the Hercules Hall in Munich, to festivals held in Salzburg, Edinburgh and Lucerne, and led to working on pieces with conductors such as Christoph Eschenbach, Manfred Honeck, Fabio Luisi, Herbert Blomstedt, Ádám Fischer, Iván Fischer, Tomáš Netopil, Tomáš Hanus, Robert Jindra, Emmanuel Villaume, Christopher Hogwood and others. The opera singer is a very popular guest at the Théâtre Royal de la Monnaie in Brussels, the Aalto Theatre in Essen and the National Theatre in Prague.
Her discography is also very rich. She has recorded music for Supraphon (Martinů, Dvořák, Míča), Sony BMG (Orff, Saint-Saëns), Orfeo (Haydn's Arias, awarded the 'Editor's Choice'), Accentus (Beethoven: Symphony No. 9 with Herbert Blomstedt, given the International Classical Music Award), Hänssler Classics (Haydn), Nibiru Publishers (Decade – Mozart, Mysliveček, and Ryba's Stabat mater, awarded the Diapason d'Or) and others. Her recording of Hasse's Requiem & Miserere (Carus Verlag) and Mahler's Symphony No. 2 with Christoph Eschenbach and the Philadelphia Orchestra (Ondine) won an award given by German critics, the 'Preis der Deutschen Schallplattenkritik', and the Supersonic Award. She has recorded Eugen Suchoň's song cycle Ad astra for the Slovak Music Fund. Her latest recording to date is Te Deum by Karol Kurpiński (with Collegium 1704 and Václav Luks NIFCCD, 2021).
Simona Houda-Šaturová graduated from the Bratislava Conservatoire and furthered her vocal education at maestro courses taught by Ileana Cotrubas in Vienna and under the tutelage of Margreet Honig in Amsterdam. She holds the Charlotte and Walter Hamel Foundation Prize for outstanding singing performance (Lübeck 2007) and the Thalia Award for the best opera performance in 2001.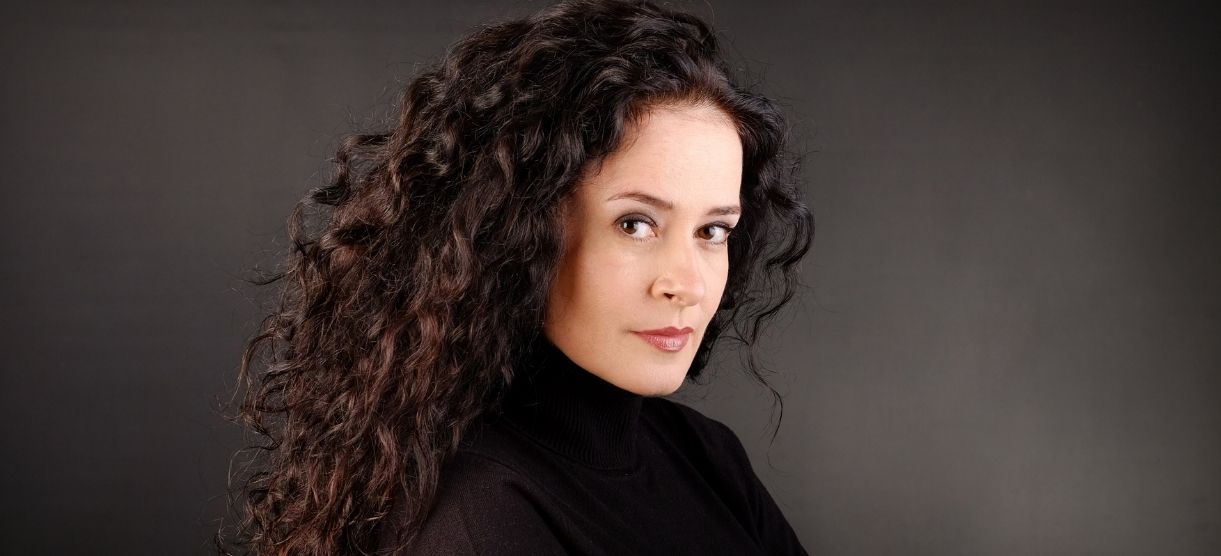 Jozef Benci
Slovak bass singer Jozef Benci graduated from the Conservatoire and the Academy of Performing Arts in Bratislava, where he studied under the tutelage of Sergej Kopčák. Since 2007, he has been regularly performing as a soloist of the Opera Division at the Slovak National Theatre in Bratislava and the National Theatre in Prague, as well as with the Czech Philharmonic, the Slovak Philharmonic and the Philharmonic of Brno.
Among his most striking roles are Collin in Puccini's La bohème, the Water Goblin in Dvořák's Rusalka, Ferrando in Verdi's Troubadour, Sarastro in Mozart's Magic Flute, Mephistopheles in Gounod's Faust and Lucifer in Dvořák's opera The Devil and Kate. In 2011, he was part of a concert performance of Smetana's Bartered Bride in London, singing the role of Kecal under the baton of Jiří Bělohlávek. During the Bratislava Music Festival held in 2011, he performed at a jointrecital with Edita Gruberová, which was very well received by the audience. His concert performances of bass parts composed by Janáček (The Glagolitic Mass), Dvořák (Stabat Mater, Saint Ludmila) and Verdi (Requiem) are also of great significance.
To date, he has performed in the Czech Republic, Luxembourg, France, Romania, Italy, Austria, Poland, Germany and other countries. In 2019, he recorded a CD for Supraphon featuring Russian Romances. In collaboration with Tomáš Netopil and the Prague Radio Symphonic Orchestra, he recorded the bass part of The Glagolitic Mass for the above record label in 2014. In June 2022, he performed, with great success, as a soloist singing the bass part of The Glagolitic Mass at concerts of the Santa Cecilia orchestra under the baton of Jakub Hrůša. In autumn 2022, he was part of the production of Dvořák's opera Armida, singing the part of King Hydraot, at the Wexford Opera Festival in Ireland.