19.5.2020, Boris Klepal
Changes without Artistic Compromises. The 2020 Dvořák Prague Festival Introduces Its New Programme
The first big classical music festival this year to open Czech concert halls to the public will be the Dvořák Prague Festival. Above all, of course, this brings the responsibility and risk of being the first to offer the public not only wonderful experiences, but also a comfortable, safe environment. Providing an attractive, sturdy framework for the festival events will be Dvořák's complete music for solo piano together with major works by Ludwig van Beethoven and Josef Suk.
The Dvořák Prague Festival will remember 2020 not only as the year of the coronavirus pandemic, but also as a time of rapid, often rather improvised solutions. Czechs are proud of their unusual flexibility and skill at handling unexpected situations, and festival management has had countless opportunities to prove that this reputation is deserved. The impossibility of having foreign artists participate and the hygiene measures have raised a number of obstacles to the festival's original plans, but ultimately these challenges have been turned into advantages. The Dvořák Prague Festival has not had to compromise on the planned concepts for its season, and in some cases it has even been able to raise them to a higher standard of quality. This mostly concerns Dvořák's piano works, which the festival will survey with unprecedented intensity in a truly unique way. The Dvořák Collection series will also be turning its attention away from the fields of orchestral and vocal music.
Piano Solo from Beginning to End
For anyone who regards Dvořák's music for piano solo as a secondary current within the great composer's oeuvre, this will be a unique opportunity for a reassessment. And by no means only because a number of those piano works are to be played at a recital of the pianist Ivo Kahánek, a recent BBC Music Magazine Award winner. The composer's quality often shines through surprisingly in little pieces for domestic entertainment or written on commission to earn a living – it will be like seeing Dvořák's music under a microscope. Young pianists will also introduce themselves, playing even more of Dvořák's piano music under Kahánek's supervision. Such names as Marek Kozák, Natalie Schwamová, Matouš Zukal, Pavel Zemen, and Kristýna Znamenáčková represent great promise for the future. The Ardašev Piano Duo will play Dvořák's complete works for piano four-hands including the original version of the Slavonic Dances.
From Solo Players to Joint Performances
Besides playing the role of a solo instrument, piano will also feature prominently in this year's Chamber Series. The Chamber Series curator is the pianist Lukáš Vondráček, who will join with his friends in Dvořák's two piano quartets. Violinist Josef Špaček, violist Pavel Nikl, and cellist Tomáš Jamník will appear with Mr. Vondráček in a programme featuring Dvořák as well as Ludwig van Beethoven, Ernst von Dohnányi, and Alfred Schnittke. Another gem of the Chamber Series will be an appearance by the Czech Philharmonic Chamber Orchestra led by Josef Špaček with a programme of music by Suk, Martinů, and Dvořák. Mr. Vondráček will also be presenting himself to the festival public together with the Czech Philharmonic as the soloist for the Second Piano Concerto by Sergei Rachmaninoff.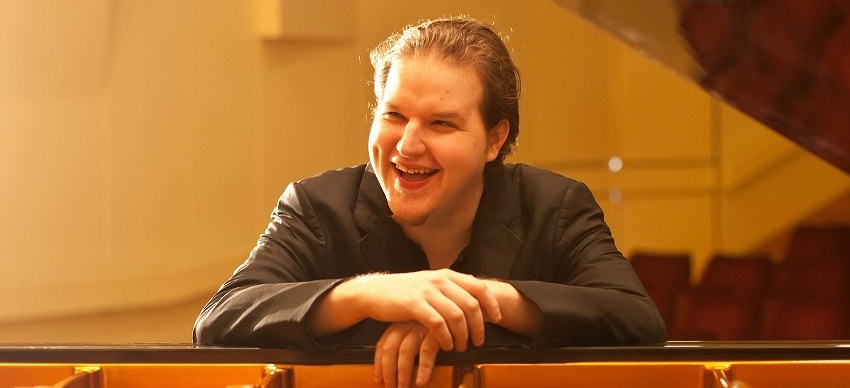 "Playing is more natural to me then talking", says the pianist Lukáš Vondráček in an interview for the Czech magazine Respekt. He will serve as curator for the festival's Chamber Series, which overlaps naturally with the Dvořák Collection series. The steep ascent of Vondráček's career gained further momentum in 2016 when he won the Queen Elisabeth Competition in Brussels. Long Live Suk and Beethoven
Naturally, the Czech Philharmonic remains a fixture as the festival's orchestra-in-residence. With its chief conductor Semyon Bychkov, it will perform Dvořák's Cello Concerto and the New World Symphony on the ceremonial opening programme. Under the leadership of Jakub Hrůša, it will also present two special concerts with the music of Ludwig van Beethoven alongside works by Josef Suk. It was only a matter of time before Suk's works began to appear with greater intensity at the Dvořák Prague Festival, and this year, besides Suk's funeral symphony Asrael, there will also be a performance of the somewhat neglected Symphony No. 1. This year, Jakub Hrůša received that BBC Music Magazine Award twice – once for his joint CD with Kahánek and for a second time for his DVD of the opera Vanessa at the Glyndebourne Festival. There will, however, be something even more deeply special about the encounter with Suk under Hrůša's baton – he regards promoting and performing Suk's music as his mission; he even conducted Asrael already at his graduation concert. Therefore, works by the outstanding Czech symphonist from the late nineteenth century and early twentieth will be heard at the Dvořák Prague Festival under the baton of an exceptional Czech conductor who has made this music a part of his life's artistic mission. The conjunction of Suk with Beethoven does not represent merely a multilayered combination of musical departure point and contrast. It is also a part of the commemorations of the 250th anniversary of the birth of one of history's greatest composers. The series Vivat Beethoven! runs through the whole festival as an additional theme. Two separate, special highpoints will be the Missa solemnis and the Ninth Symphony ("Choral"). The former represents a sacred composition in an imaginative format that is intended for concert performance. At the festival, it will be played by Collegium 1704, an experienced, first-rate ensemble under the leadership of Václav Luks. It is with Beethoven's Ninth Symphony, that sublime and ecstatic celebration of the brotherhood of mankind, that the Dvořák Prague Youth Philharmonic will first present itself. Under the baton of Tomáš Netopil, Beethoven's vision of cosmic unity will be played with the élan of the top players of tomorrow.
Youth, Competition and Future Masters

The concert of young orchestral players overlaps with the Beethoven series, but it also belongs to the programme series For the Future, to which the Prague Philharmonia is also making a contribution with its orchestral academy, as is the Czech Sinfonietta – an orchestra consisting of outstanding players and led by the phenomenal French horn player Radek Baborák. The Czech Sinfonietta programme includes works by the contemporary Czech composers Jan Kučera and Ondřej Brousek. Another concert for the future will take place under the supervision of Václav Hudeček. Under his guidance, Matteo Hager, Marie Hasoňová, and Olga Šroubková will each play a movement of Dvořák's Violin Concerto – public masterclasses are an attractive opportunity for all who wish to know the difference between a well-practised part and an interpretation that has been worked out in detail. Youth will also carry the day in the finals of the Concertino Praga competition, with the addition of the name "Dvořák International Radio Competition for Young Musicians" to its traditional title. Traditionally held under the auspices of Czech Radio, the competition dates back to 1966, but since its merger with the Academy of Classical Music, it has acquired somewhat stricter criteria and a different format – its climax will now be a public concert of the finalists at the Dvořák Prague Festival. Judging the aspiring soloists at the Rudolfinum will be a jury consisting of established, renowned musicians and figures in music management, and leading the Prague Radio Symphony Orchestra will be the 29-year-old conductor Jiří Rožeň.
Ceremonial Conclusion

The festival will conclude symbolically with a performance of the celebratory Te Deum – a hymn of praise full of boundless joy and light as well as brilliant effects. Dvořák composed it in Bohemia, but America was in his mind at the time. This year's Dvořák Prague Festival has taken shape during a state of emergency, but at the same time our thoughts were on open concert halls and a return to full-fledged artistic life.
The 2020 Dvořák Prague Festival will take place from 4 until 20 September. The complete festival programme is available at www.dvorakovapraha.cz.